WOW Great New Smart Pole
---
Following our last debut of 11 types of smart road pole, here's come to our second promoting of New Smart Pole, come on, let's have a look. They are smart integrated pole and smart landscape pole.
Smart Integrated Pole (TengFei range)
One, Rise Pole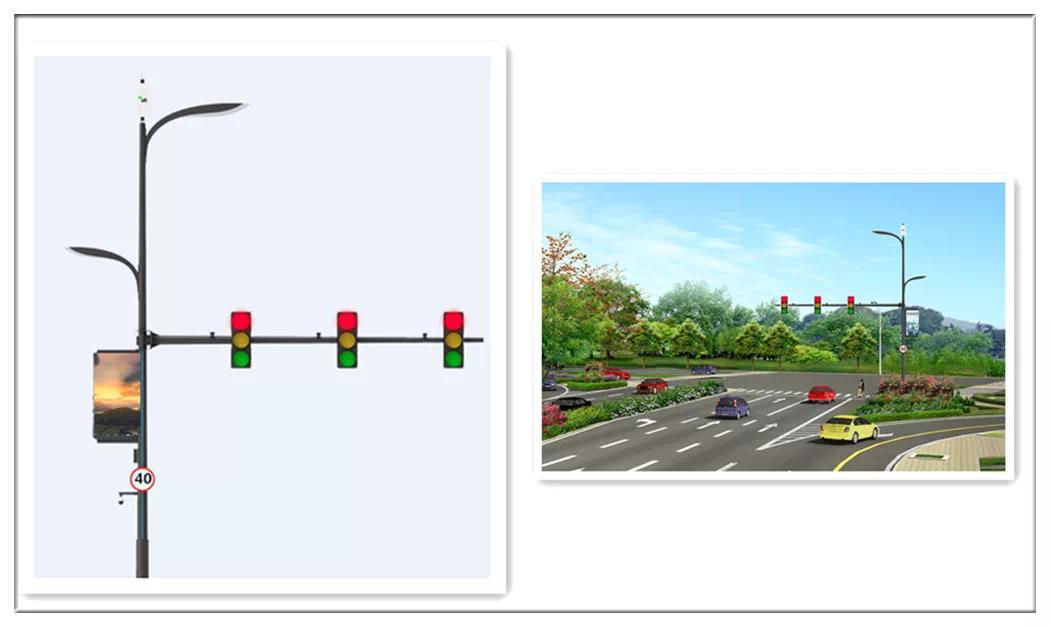 This product is an upgraded version of Spread Pole, which increases the load bearing, meets the need to achieve a variety of mount tasks, load-bearing lamp pole, suitable for crossroads, important transportation hub nodes and other scenes.
Two, Whirls Pole
The top shape is like a spinning gyroscope, simple and elegant, simple and simple, from the point of view of multi-pole integration, both beautiful and multi-functional requirements.
Three, Leap Pole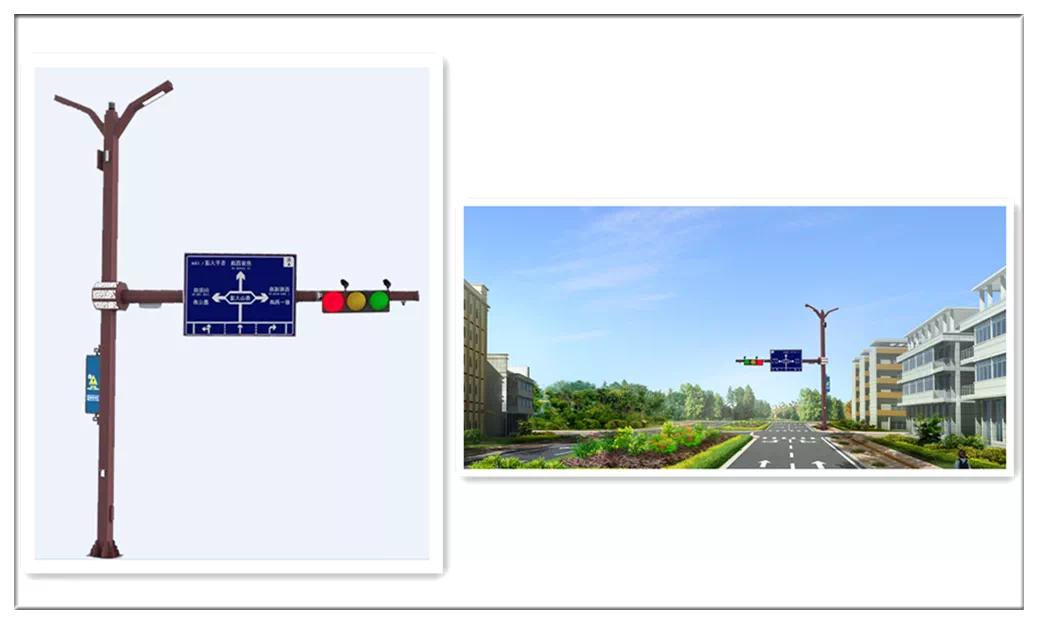 Unique retro modeling, double arm design, leap state, add combination function, multi-bar in one, suitable for crossroads and other scenes.
The integrated pole height is 8m to 14m, the lamp pole adopts the sliding slot mode to install the module equipment, integrates the traffic indicator lamp, the traffic sign, the intelligent lighting, the communication base station, the wireless WIFI, the environment monitoring and so on function, multi-bar integration, the intelligent management, enhances the road quality.
Landscape Pole Series(Caiyun Series)
One, Prance Pole
This lamp pole is an upgrade version of Wisdom Pole, mainly considering the needs of the scene and lamp arm, cultural elements can be changed according to the requirements, suitable for the construction of secondary roads, parks and other scenes.
Two, Optimus Prime Pole 1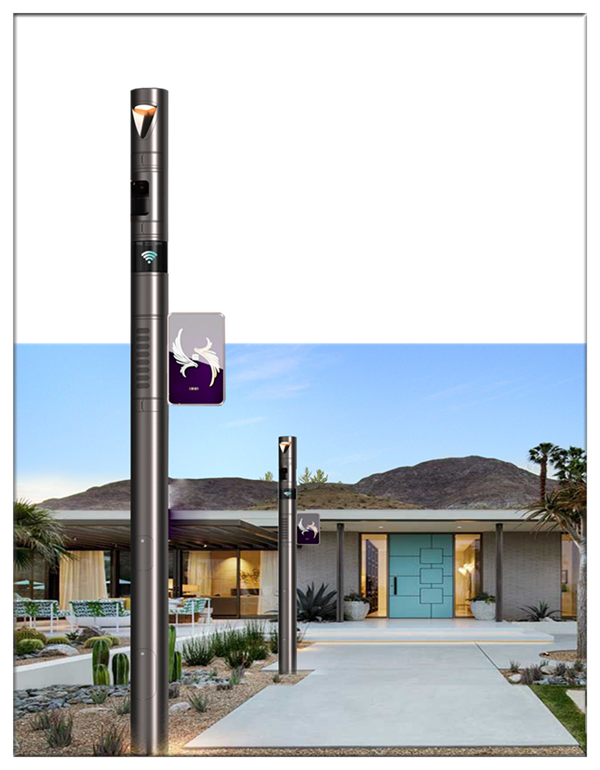 Modern lampposts, with a sense of black hole technology, are like the eternal light of the Milky way.
Three, Optimus Prime Pole 2
Square lampposts, scattered, so that the scenery and lighting perfect combination.
Four, Avatar Pole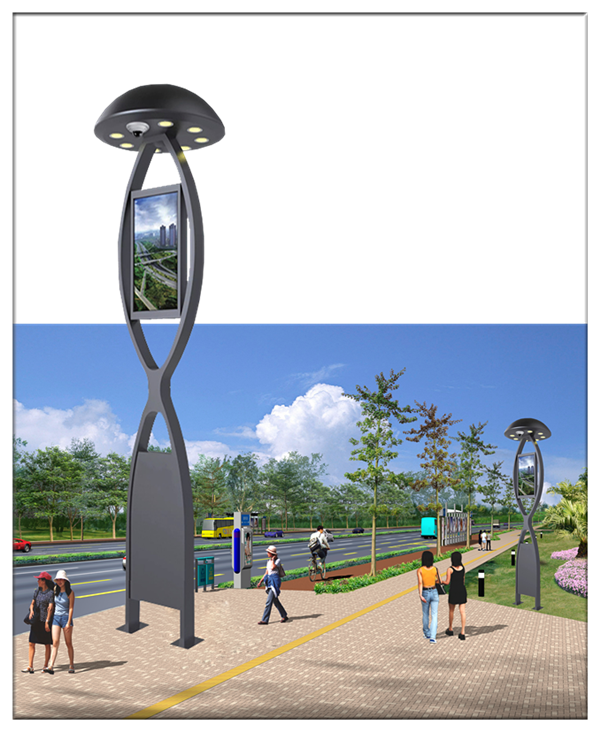 Deep sea jellyfish shape lamp pole, illuminate unknown, explore the future.
Five Chinese Rhyme Pole 1
The lamppost is a combination of lion dance, kung fu, Lingnan architecture and other Chinese elements.
Six, Chinese Rhyme Pole 2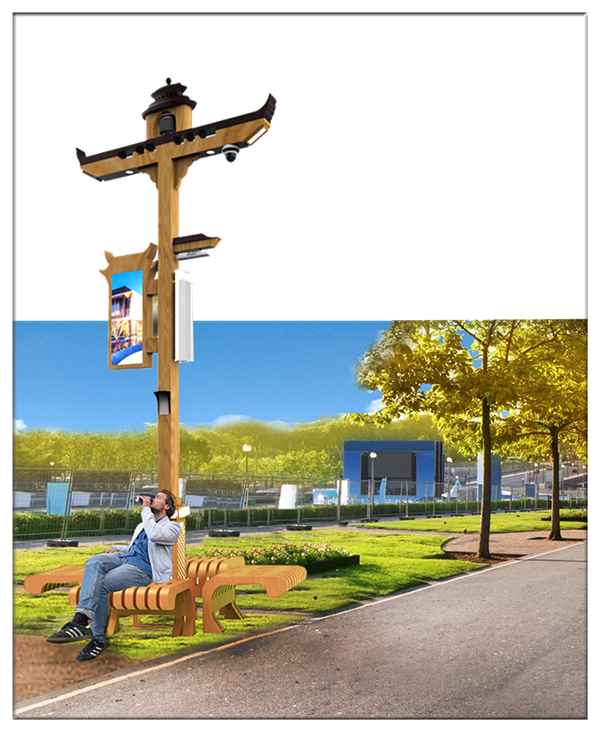 This product adds four seats on the basis of Perseverance Pole, suitable for park, bus station, leisure area and other use scenes.
Seven, Rayleigh Pole 1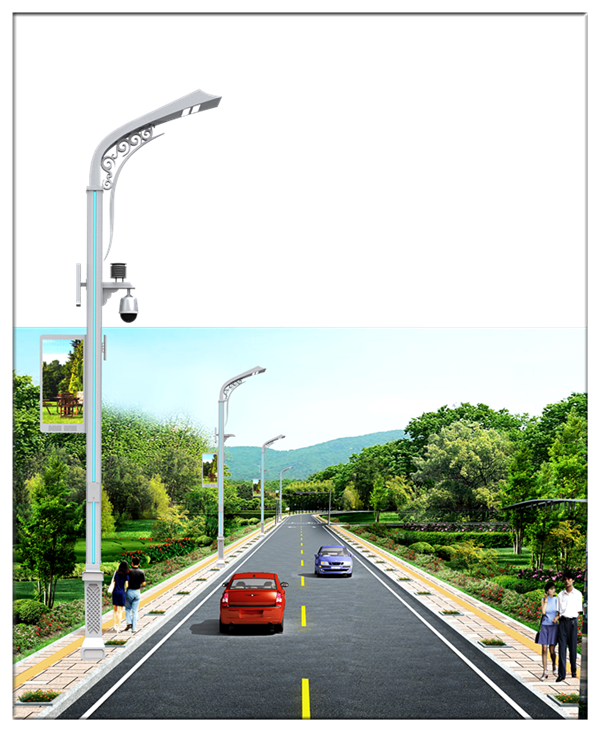 The combination of excellence and wisdom, classical and modern, hollowed-out pattern embellishment design, so that the lamp pole increased the spirit of intelligent, suitable for the park road and other scenes application.
Eight, Rayleigh Pole 2
The landscape pole is 3m to 6m high and is made of aluminium and steel materials. The landscape pole series is an organic combination of intelligent lamp pole and traditional landscape pole, which is suitable for landscape places such as square, residential area, public green space, park and so on. Multi-bar integration and the intelligent management, enhance the road quality.
Allocation standard, standard, matching
Intelligent street lamp
5G Micro BS
Landscape light box
Video surveillance
Live media
One touch call
WIFI
Broadcast system
Environment monitoring
Meteorological monitoring
USB plug
Multimedia interactive screen
Trash bin monitoring
Manhole cover monitoring
Automobile charging pillar
Spray dedusting device

There are 3 integration poles and 8 landscape poles had been introduced this time, with the 11 poles last time, we have in total 22 new poles now. Please contact with our team for further more information!