New Smart Pole New Hot
---
Despite of Autumn cooling, it is still very hot in Guangdong province. Another hot thing was happening in Real Faith on 26th Aug, busy- installation by a group of handsome dudes with carelessness of hot weather.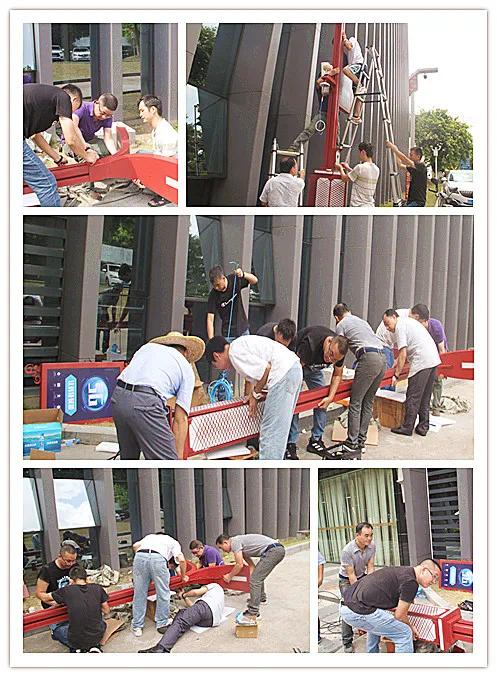 The new smart pole stood at the company entrance to decorate the scenery after 7 hours hard working.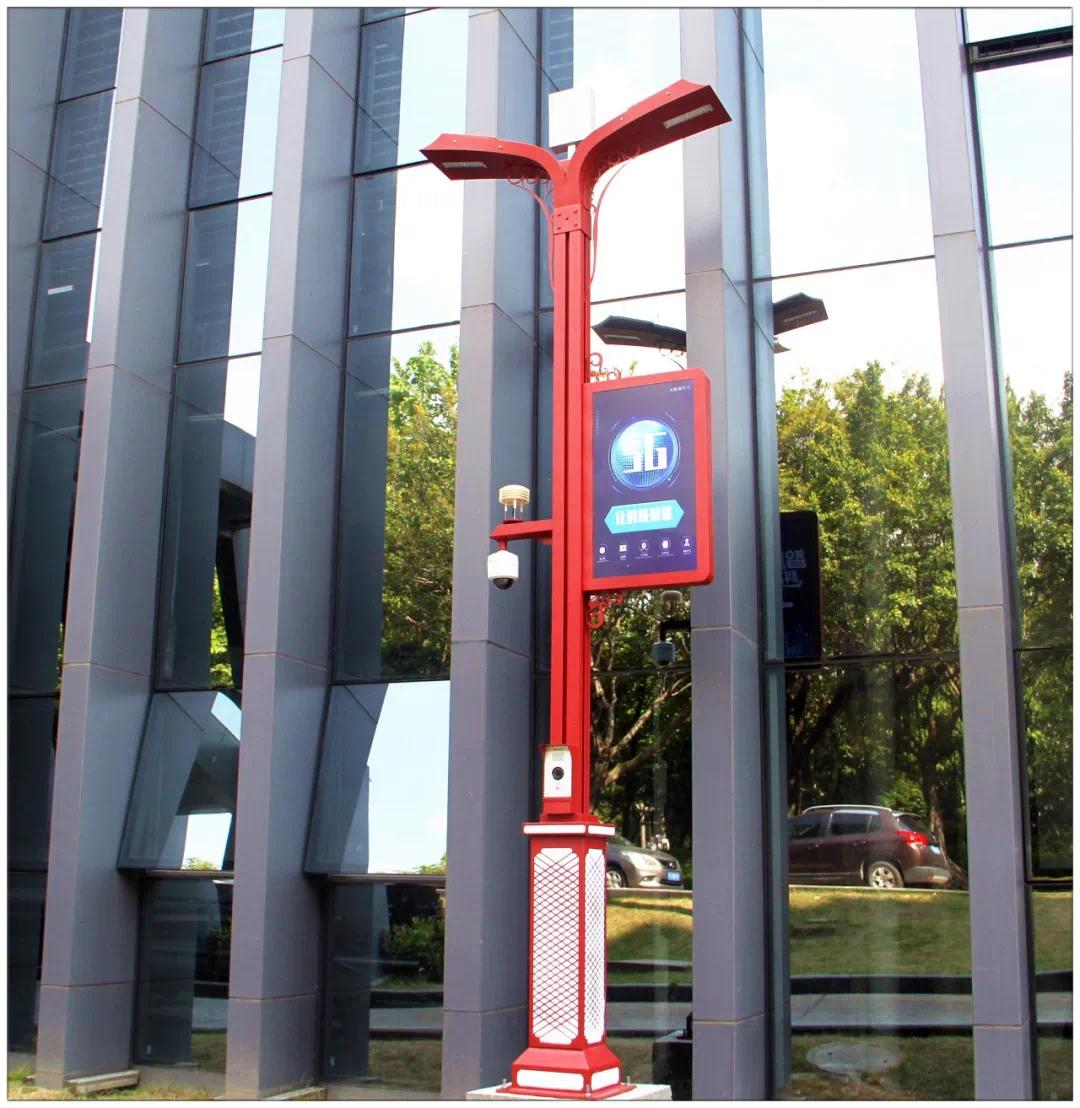 It is a new garden pole with elegant appearance and bright color, twin arms, featuring for garden and park application.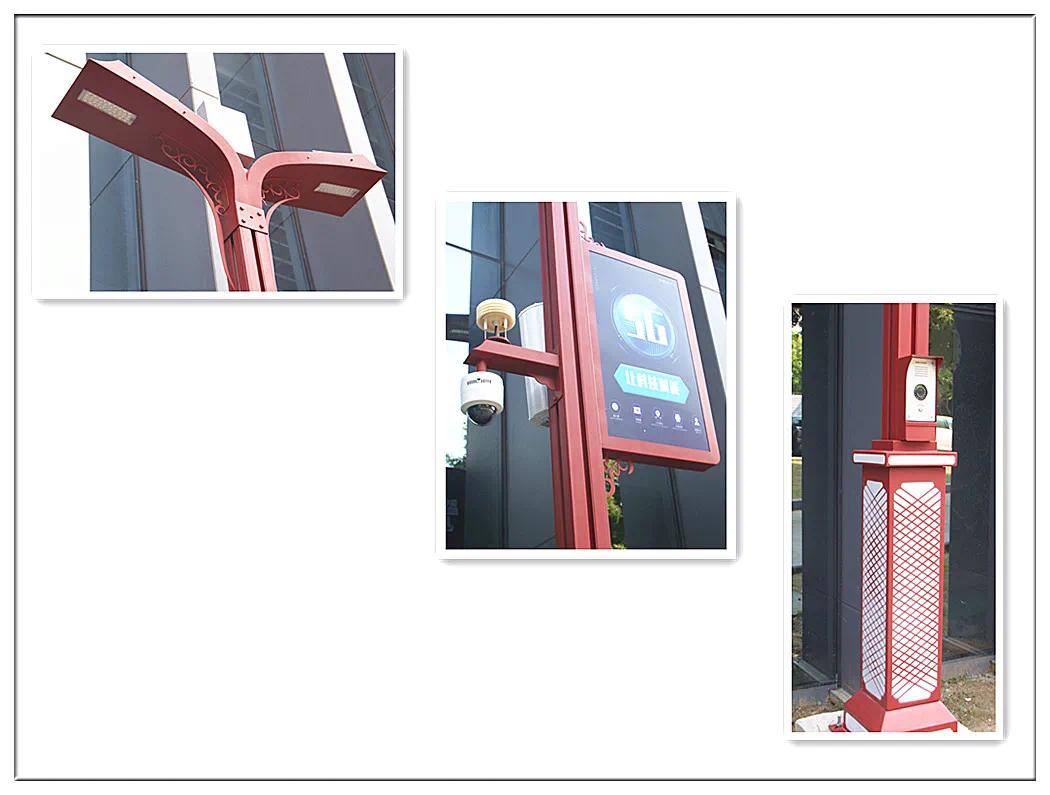 Size compact but with powerful functions. Apart from the universal modules as smart lighting, 5G, LED display screen, face recognition, SOS calling, environment monitoring, loudspeaker, the newly added functions are cooling water spray system and USB charging.
In total we have built 12 pieces sampling smart poles in couples of trial sites, here are the photos.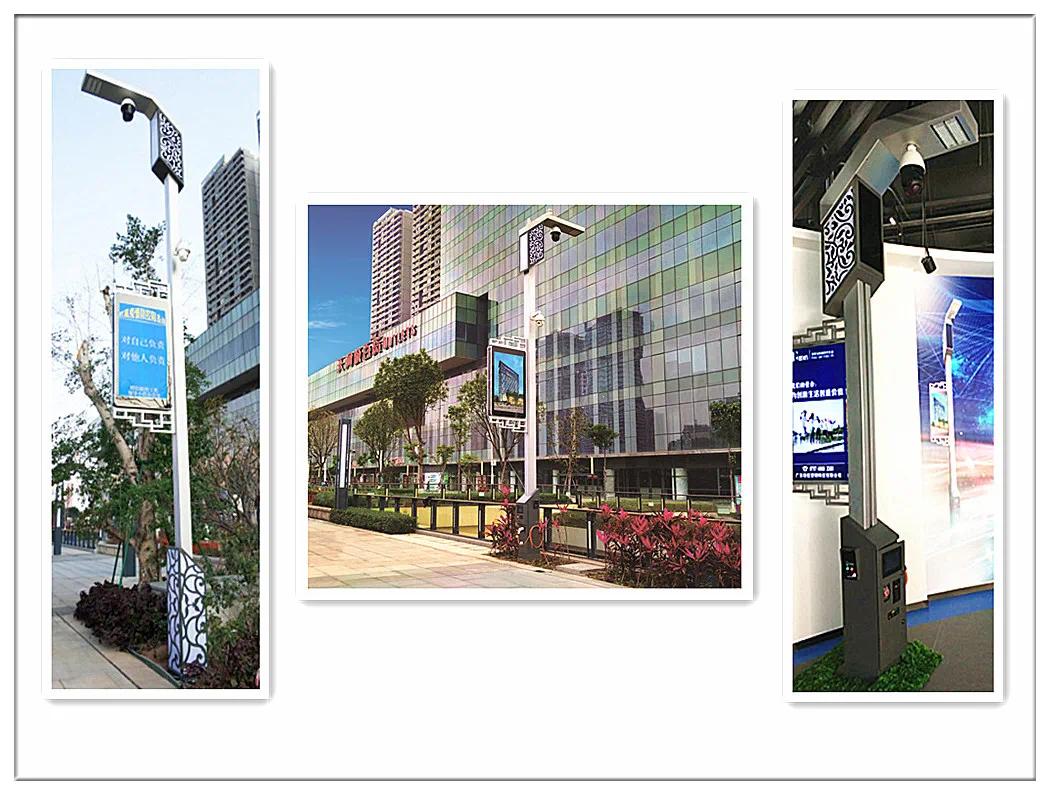 Three poles in CBD garden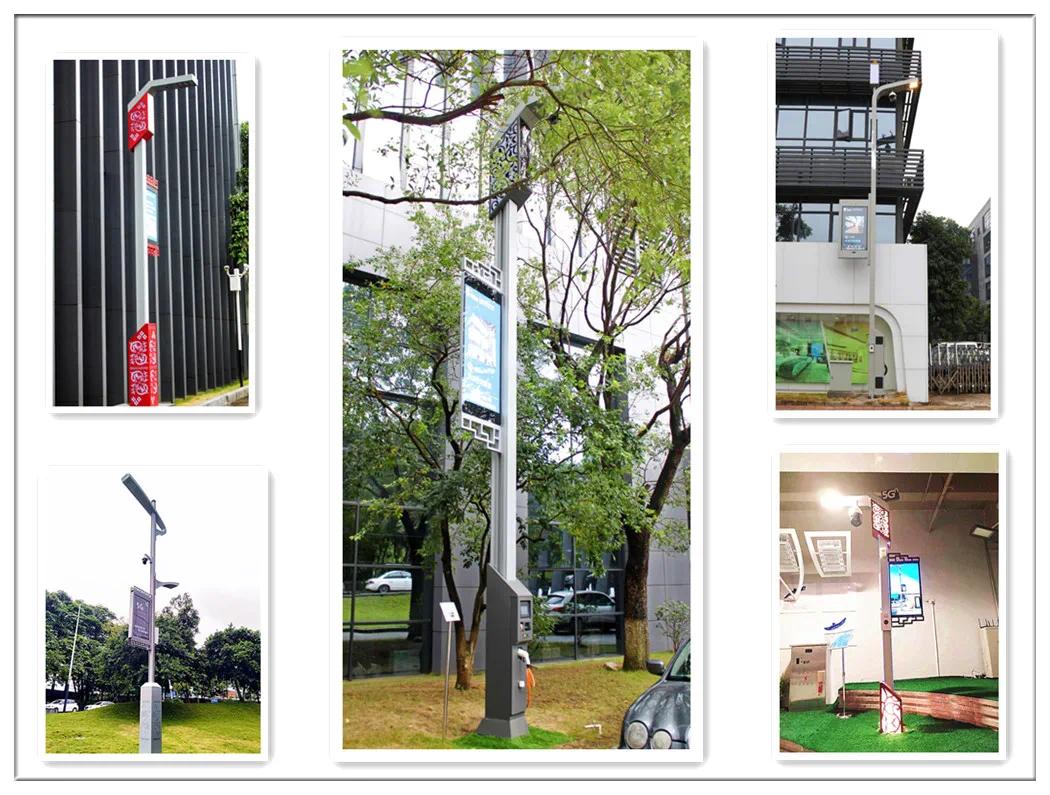 Five poles in Golden Valley garden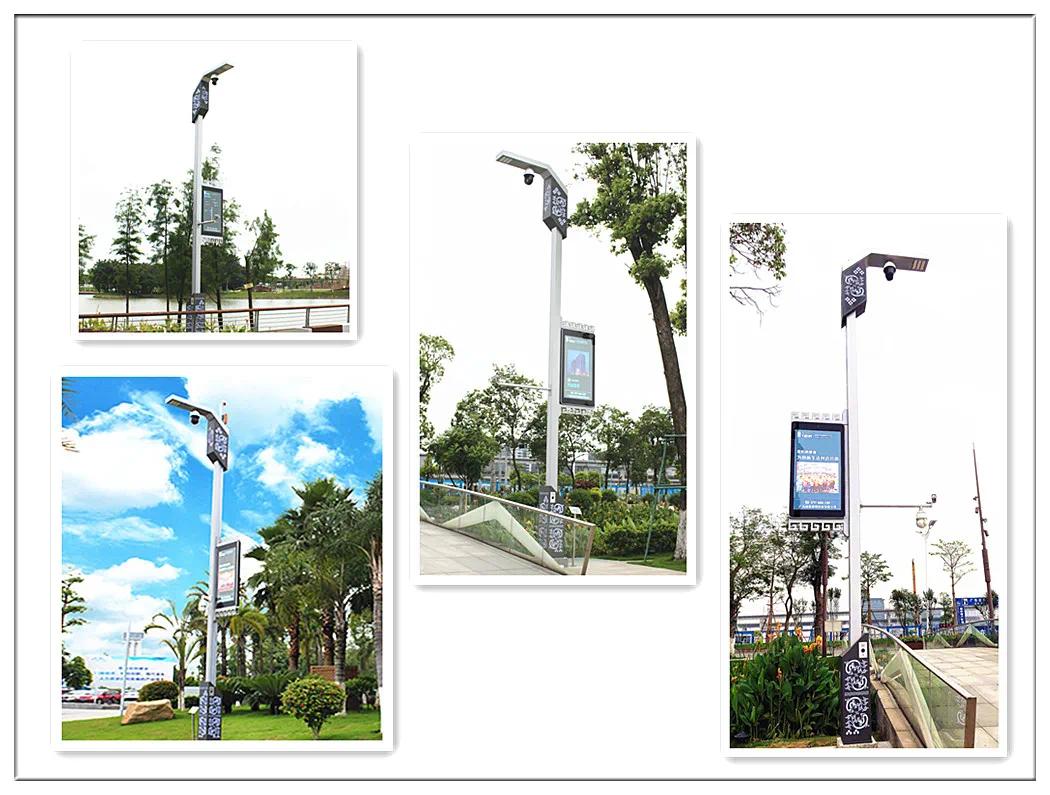 Four poles in Wenhan Lake
Real Faith promoted more than 22 types of smart poles already, if you have interesting please contact with us for further more information.